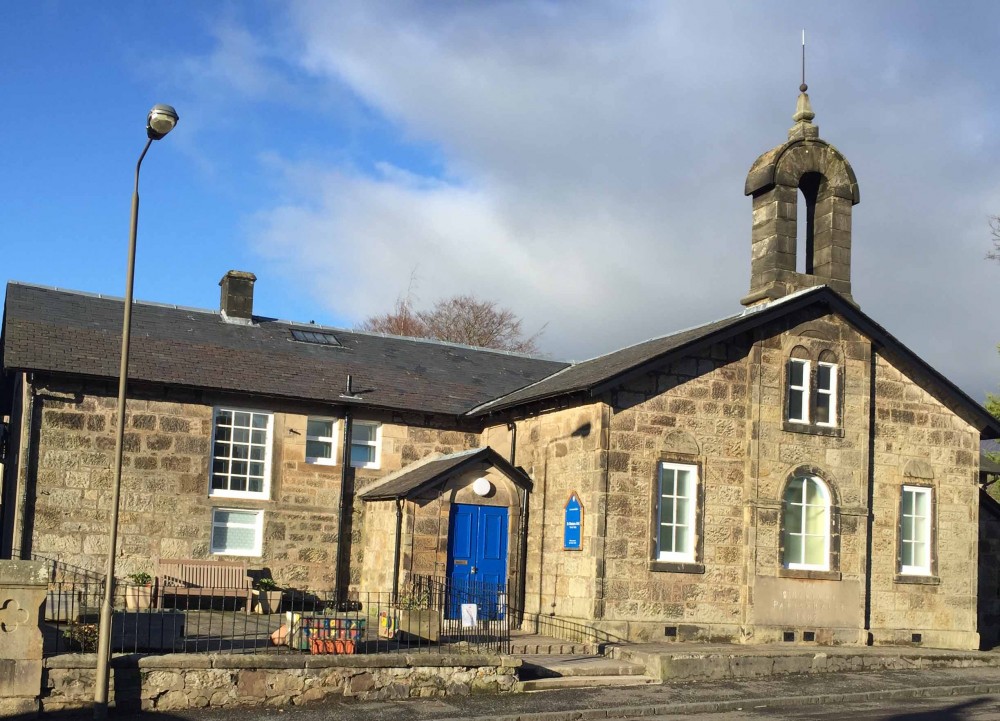 Introduction
St Ninians Old Parish Church Halls were built 1843-45 and are a Category 3 listed building.
They had a major upgrade and refurbishment in 2010 consisting of:
Insulation of walls and ceiling,
Lighting replacement with low energy high frequency fluorescent units,
Installation of secondary glazing throughout the building,
New heating system,
Upgrading of stage and
New floor coverings and curtaining throughout the building.
Features

Accessible building;
Small, gated area outside Parish Halls for safe, supervised outdoor actiivities;
Wheelchair available;
Fire exitis; Fire alarm system;
Parking area;
Free WiFi; First Aid Kit;
Performing Rights Licence; Performing Rights Society (PRS) & Phonographic Performance Limited (PPL) compliant.
Accomodation

Accessible building with three halls suitable for large and small meetings, concerts, talks, clubs meetings and parties (no alcohol except by prior arrangement)
Main Hall (16m x 7m approx.)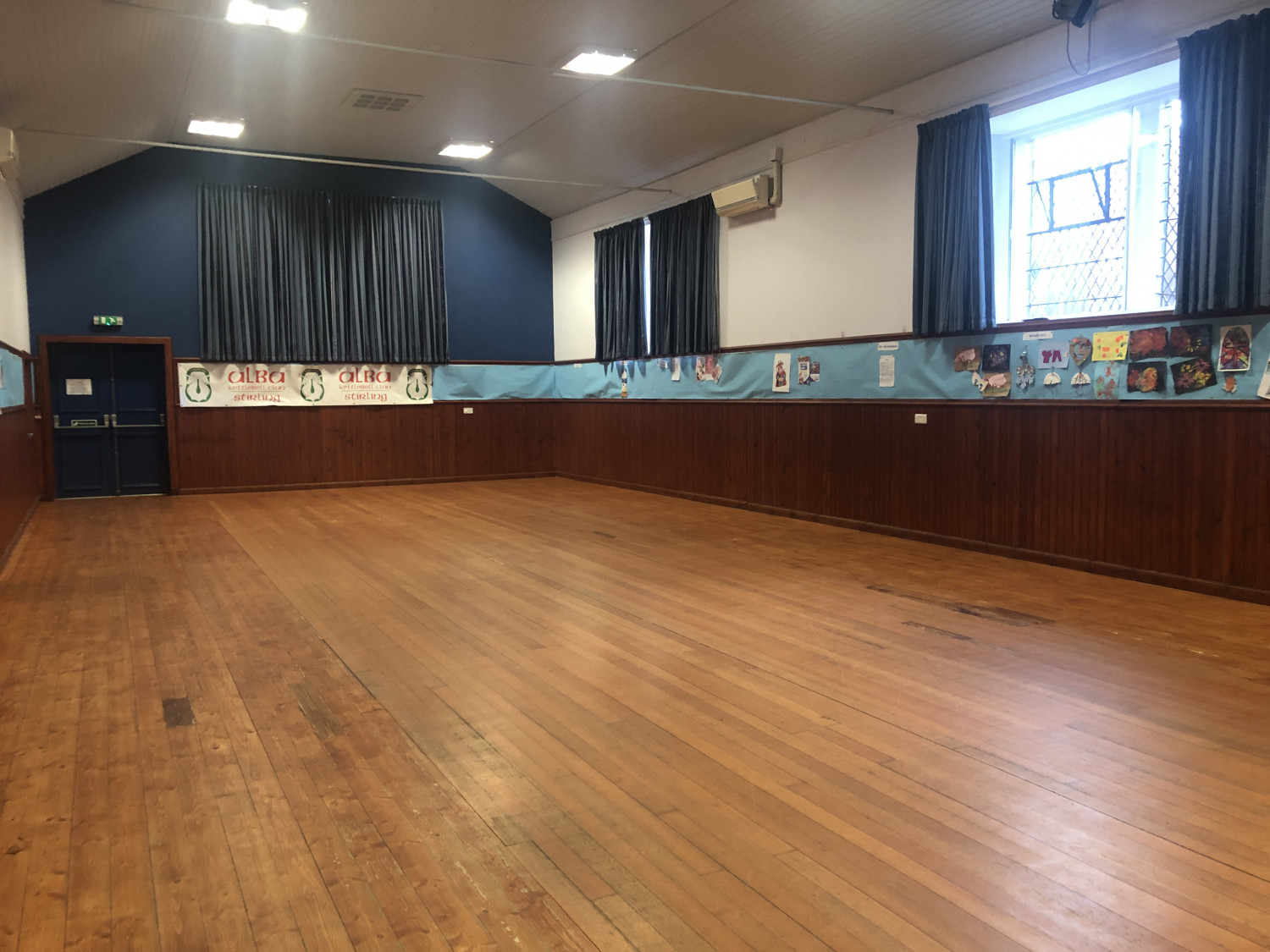 Seating for 100-120 people; Stage;
Excellent lighting and heating
Tables and chairs
Children's tables and chairs;
Lectern available;
Loop system.

Stage
Large stage with side access;
Theatre standard coloured lightd and spots;
Black back and side curtains;
Professional stage track and front curtains;
Electric operated large screen,
Middle Hall (6m x 5m approx.)
Seating for 20-25;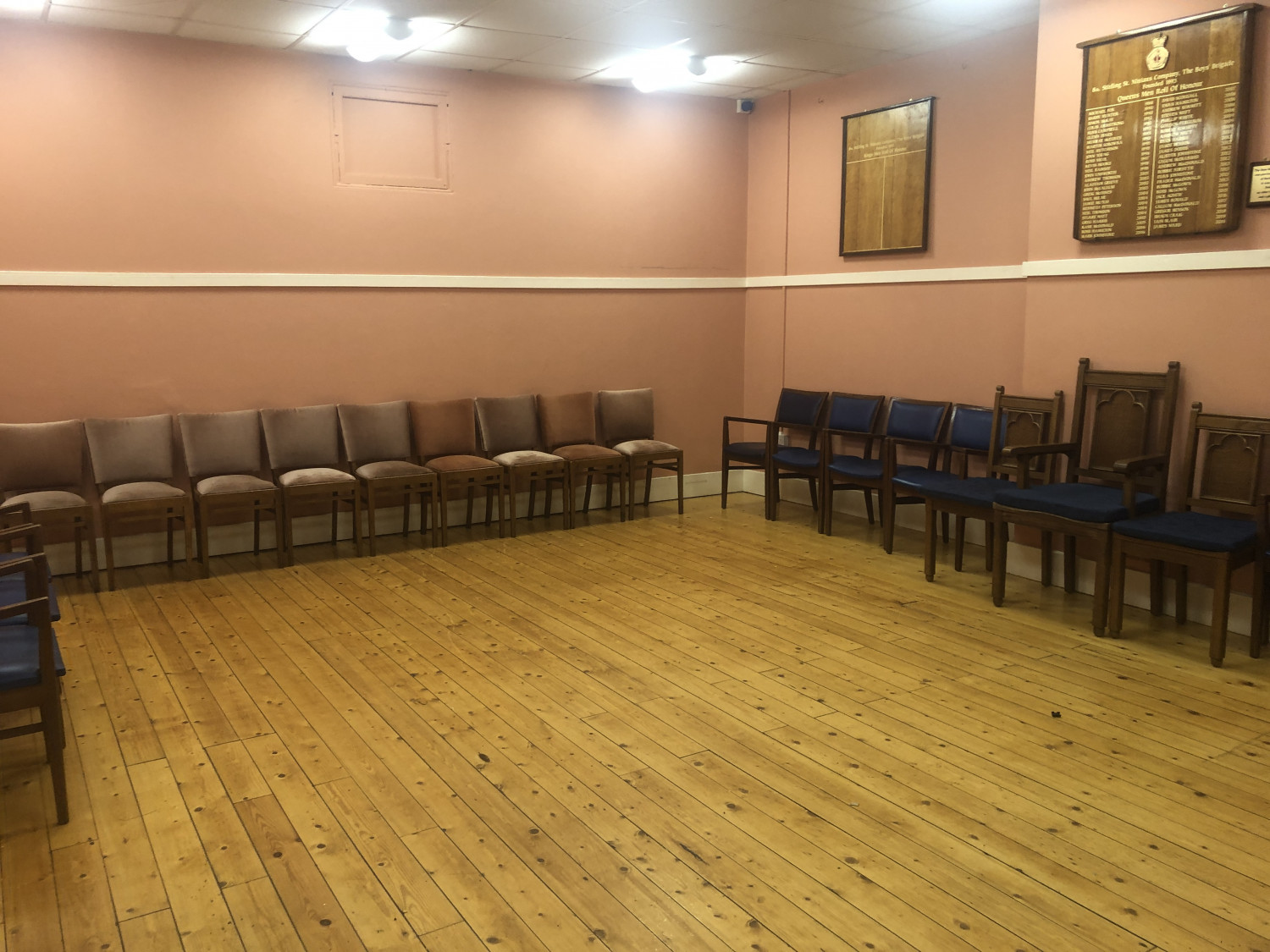 Excellent heating and lighting;
Tables and chairs;
Children's table and chairs;
Lectern available.
Front Hall (6m x 3m approx. )
Seating for 10-15;
Excellent heating and lighting;
Tables and chairs;
Children's tables and chairs;
Lectern available.

Kitchen
Large kitchen;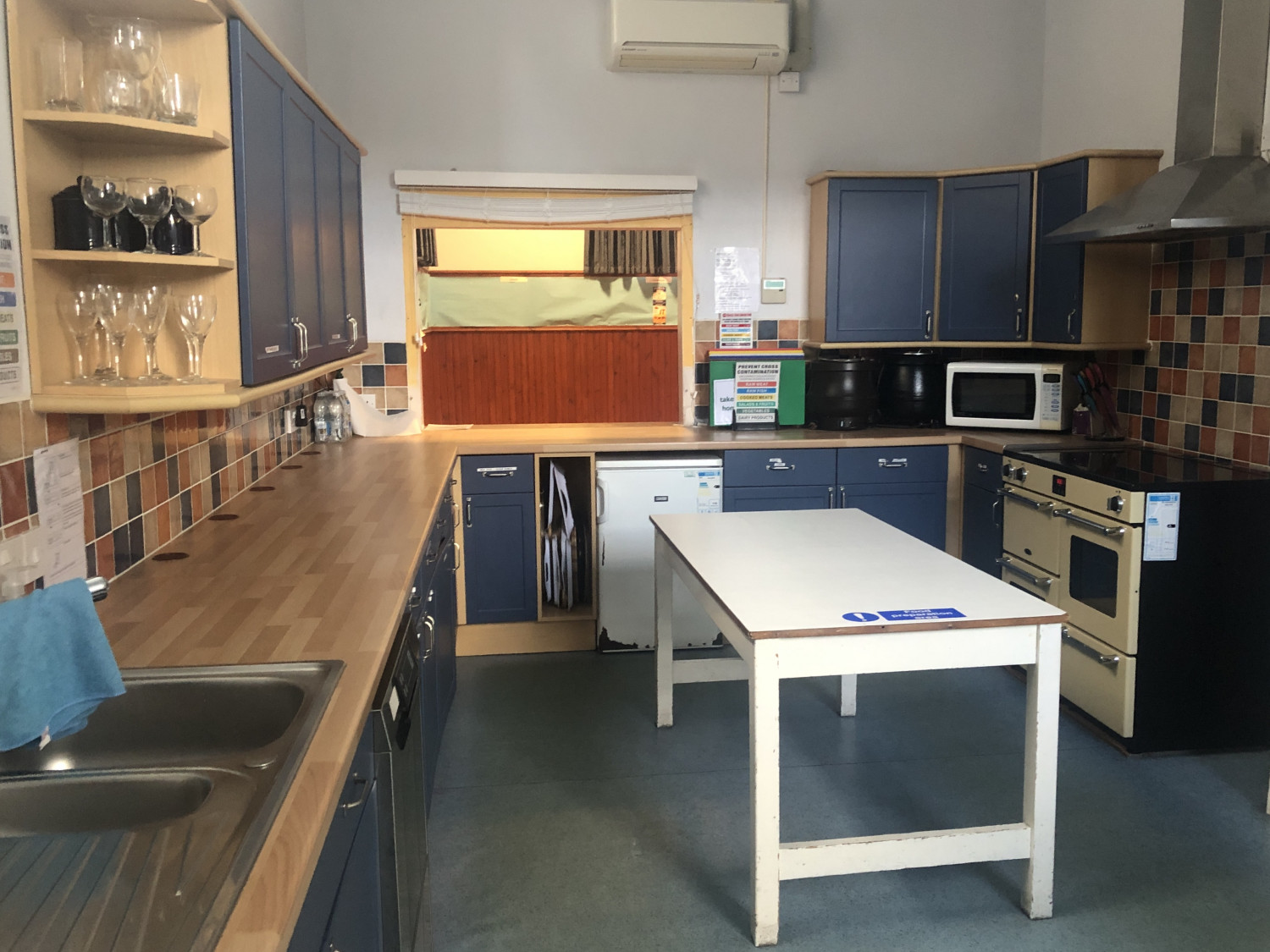 Hot water boiler;
Induction range cooker;
Microwave;
Dishwasher;
Fridge;
Heated Cabinet;
Crockery and cutlery;
Double sinks;
Serving hatch;
Up to date with food handling compliant regulations.
Toilets
Ladies toilet;
Gents Toilet;
Baby changing facility ( in ladies toilet);
Accessible toilet.
Fees
Main Hall : - Single event - £20 per hour; recurring event - £17.50 per hour.
Front and Middle Room : Single event -£15.00 per hour; Recurring event- £12.50 per hour.

Bookings
With Lorraine Reid (Hall Booking Convener)
email : hallsbookingmanager@stniniansold.org.uk
phone : 07300 332 256
facebook message : m.me/stniniansold
Queries re facilities
To Lorraine Reid 07300 332 256
Payments
Payment required 14 days prior to event. Payment by Bank Transfer is preferred, please.
Payment by cheque or cash by arrangement, speak with the Halls Booking Convener.
Entry
The Halls Booking Convener will arrange the opening and closing of the hall to ensure the hall is accessible for the period of the hall let.