Support Start Up Stirling!
Items may be left each Sunday in the box to be found in the Vestibule of the Church or you may find it more convenient to leave your donations at the locations within the main supermarkets in Stirling. You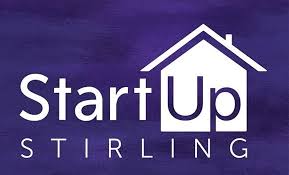 r contributions do make a real difference to those less fortunate. From the Links page you can visit Start-Up Stirling's website to learn more about this organization.
What is Start Up Stirling?
Start Up Stirling is a registered charity serving Stirling in Central Scotland. The charity operates to assist and support families and individuals experiencing homelessness and financial hardship by providing home starter and well being packs, listening/befriending support and crisis food packs.
Start-Up Stirling aims to help local individuals and families through the provision of emergency food supplies and support to access other services. For people on low incomes, a sudden crisis, failing or delay in receiving benefits, redundancy or an unexpected bill may mean going hungry. Every day parents skip meals to feed their children and some are forced to choose between paying the rent and bills or eating.
Who supports Start Up Stirling?
Many items which go into the packs are donated from individuals, community groups, local Churches, Schools and College, Voluntary Organisations, Businesses and Individuals. These items are checked, sorted and assembled into packs by Start-Up Stirlings volunteers and distributed in partnership with a range of agencies. They reach and support vulnerable individuals and families who may find it difficult to cope with their current financial or housing difficulties.
Home Starter Packs.
The Home Starter Packs consist of three large boxes of items which contain some of the most basic essential items for starting a new home. These items are both donated and purchased and are packed up by Start-Up Stirling's volunteers and distributed through the Stirling Council Homelessness Team and The Bridge Project when someone is moving into their new accommodation.
A printable list of these items can be obtained from the Useful Documents page on Start Up Stirling's website (see our Links page).
In addition to the three main boxes, also provided are new duvet and pillow sets and kettles. In the past, Start Up Stirling has been able to access small household appliances through energy saving schemes however these are not currently available.
We also provide a range of smaller packs for those who are entering temporary accommodation. These consist of small bags of food items and refreshments and also provide toiletry packs that are distributed as above and also at The Salvation Army Hot Meals Service.
Listening/Befriending
Start Up Stirling is interested in hearing from individuals who might be willing to volunteer who can spare a couple of hours a week to offer listening, friendship and support to someone who is feeling isolated. We hope this will help the person to develop social relationships and allow access to a wider range of support.
Volunteers are trained regarding confidentiality, boundaries and listening and are looking for both men and women volunteers of all ages, with a wide range of interest and experiences, who have time and commitment to give, whether they are employed or unemployed, retired, a student, or parents with a little spare time.
Some individuals may just need a little bit of support and enjoy meeting for a cup of tea and a chat, others might wish to go shopping, go for a walk, a swim or go to the cinema or they might want support with joining a community group or taking up a new hobby. Start-Up Stirling also can offer signposting and support to engage with other organisations that may help the individual improve their situation.
Volunteers are provided with on-going support and expenses are paid related to volunteering. Volunteers who work one-to-one with individuals are required to join the PVG (Protecting Vulnerable Groups) Scheme and provide full details. Start Up Stirling ask volunteers to provide two references before beginning their voluntary work.
You don't have to be an expert….all that is asked is that you are willing to participate in the training, be willing to listen, share, laugh and be a friend. If you feel interested and want to know more, please get in touch for an informal chat over a coffee. Help them to make a real difference.
How Start Up Stirling operates
Start Up Stirling operates a robust referral only service and work with partner organisations in the community to ensure the provision goes to those most in need.
Self referrals are not taken and anyone who is told to 'turn up' is not supported and food coupons or vouchers are not given out. This ensures the goodwill and donations are not abused and go to those who have a real need. This service is operated as a last resort and referring partners are asked to ensure that recipients have fully explored other means of support.
It is important to share that our service is 'more than food'. Start Up Stirling ensures that they work with other support services to help those in need engage in finding long term solutions whilst helping them manage their immediate crisis. Start-Up Stirling is doing its best to stop the "revolving door" of crisis for these individuals and families.
Start Up Stirling currently operate on a Monday and Wednesday at community access points in two locations in Stirlingshire and hope to develop two additional community access points in the coming months.
At least 70% of the goods that are distributed are donated by the local community and this effort is essential to ensure they can sustain the service and increase our capacity to meet the need. Anything their supporters can do to set up donation stations, local community collections, encourage fundraising and volunteering will make a world of difference to our efforts.
The main referrers to the service are currently Stirling Council (Housing and Criminal Justice), Stirling Citizen's Advice Bureau, Stirling Women's Aid, Homestart, Forth Valley College and many smaller organisations. These agencies receive full training in Start-Up's systems and they build strong relationships with their partners to ensure the system works well.